In 2015 I read fifty six books--a new record for me. Thanks to my new Audible addiction, I'm usually listening to one while reading another--an expensive habit, but the benefit is that I cover a lot of ground.
I loved almost every book I read this past year, but there were a few standouts. Here in no particular order were my top ten reads of 2015. What were your favorites?
READY PLAYER ONE by Ernest Cline
If my recommendation isn't proof enough that you need this on your to-read list, Steven Spielberg plans to bring it to the big screen in 2017. As far as I'm concerned 2017 can't come fast enough.
In the year 2044, reality is an ugly place. The only time teenage Wade Watts really feels alive is when he's jacked into the virtual utopia known as the OASIS. Wade's devoted his life to studying the puzzles hidden within this world's digital confines, puzzles that are based on their creator's obsession with the pop culture of decades past and that promise massive power and fortune to whoever can unlock them. When Wade stumbles upon the first clue, he finds himself beset by players willing to kill to take this ultimate prize. The race is on, and if Wade's going to survive, he'll have to win—and confront the real world he's always been so desperate to escape.
THE WALLS AROUND US by Nova Ren Suma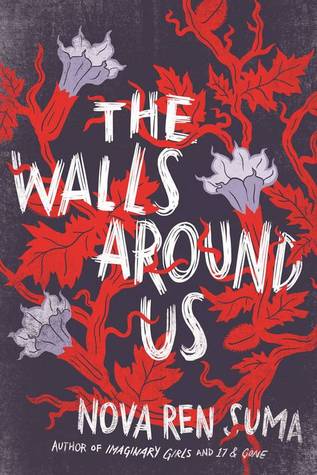 I wrote
a post
about this one several months ago, and I still can't gush about this book enough.
On the outside, there's Violet, an eighteen-year-old dancer days away from the life of her dreams when something threatens to expose the shocking truth of her achievement.
On the inside, within the walls of the Aurora Hills juvenile detention center, there's Amber, locked up for so long she can't imagine freedom.
Tying their two worlds together is Orianna, who holds the key to unlocking all the girls' darkest mysteries…
What really happened on the night Orianna stepped between Violet and her tormentors? What really happened on two strange nights at Aurora Hills? Will Amber and Violet and Orianna ever get the justice they deserve—in this life or in another one?
I'LL GIVE YOU THE SUN, by Jandy Nelson
It won the Printz. Enough said.
Jude and her twin brother, Noah, are incredibly close. At thirteen, isolated Noah draws constantly and is falling in love with the charismatic boy next door, while daredevil Jude cliff-dives and wears red-red lipstick and does the talking for both of them. But three years later, Jude and Noah are barely speaking. Something has happened to wreck the twins in different and dramatic ways . . . until Jude meets a cocky, broken, beautiful boy, as well as someone else—an even more unpredictable new force in her life. The early years are Noah's story to tell. The later years are Jude's. What the twins don't realize is that they each have only half the story, and if they could just find their way back to one another, they'd have a chance to remake their world.
WHEN YOU REACH ME by Rebecca Stead
By sixth grade, Miranda and her best friend, Sal, know how to navigate their New York City neighborhood. They know where it's safe to go, and they know who to avoid. Like the crazy guy on the corner.
But things start to unravel. Sal gets punched by a kid on the street for what seems like no reason, and he shuts Miranda out of his life. The apartment key that Miranda's mom keeps hidden for emergencies is stolen. And then a mysterious note arrives, scrawled on a tiny slip of paper. The notes keep coming, and Miranda slowly realizes that whoever is leaving them knows things no one should know. Each message brings her closer to believing that only she can prevent a tragic death. Until the final note makes her think she's too late.
WHEN by Victoria Laurie
Maddie Fynn is a shy high school junior, cursed with an eerie intuitive ability: she sees a series of unique digits hovering above the foreheads of each person she encounters. Her earliest memories are marked by these numbers, but it takes her father's premature death for Maddie and her family to realize that these mysterious digits are actually death dates, and just like birthdays, everyone has one.
Forced by her alcoholic mother to use her ability to make extra money, Maddie identifies the quickly approaching death date of one client's young son, but because her ability only allows her to see the
when
and not the
how
, she's unable to offer any more insight. When the boy goes missing on that exact date, law enforcement turns to Maddie.
Soon, Maddie is entangled in a homicide investigation, and more young people disappear and are later found murdered. A suspect for the investigation, a target for the murderer, and attracting the attentions of a mysterious young admirer who may be connected to it all, Maddie's whole existence is about to be turned upside down. Can she right things before it's too late?
ALL THE LIGHT WE CANNOT SEE by Anthony Doerr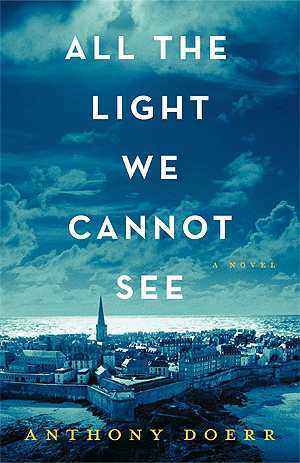 Marie-Laure lives with her father in Paris near the Museum of Natural History, where he works as the master of its thousands of locks. When she is six, Marie-Laure goes blind and her father builds a perfect miniature of their neighborhood so she can memorize it by touch and navigate her way home. When she is twelve, the Nazis occupy Paris and father and daughter flee to the walled citadel of Saint-Malo, where Marie-Laure's reclusive great-uncle lives in a tall house by the sea. With them they carry what might be the museum's most valuable and dangerous jewel.
In a mining town in Germany, the orphan Werner grows up with his younger sister, enchanted by a crude radio they find. Werner becomes an expert at building and fixing these crucial new instruments, a talent that wins him a place at a brutal academy for Hitler Youth, then a special assignment to track the resistance. More and more aware of the human cost of his intelligence, Werner travels through the heart of the war and, finally, into Saint-Malo, where his story and Marie-Laure's converge.
DANGEROUS GIRLS by Abigail Haas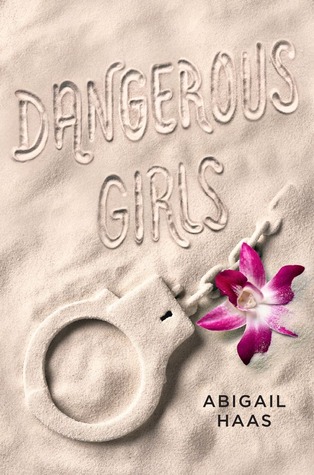 It's Spring Break of senior year. Anna, her boyfriend Tate, her best friend Elise, and a few other close friends are off to a debaucherous trip to Aruba that promises to be the time of their lives. But when Elise is found brutally murdered, Anna finds herself trapped in a country not her own, fighting against vile and contemptuous accusations.
As Anna sets out to find her friend's killer; she discovers hard truths about her friendships, the slippery nature of truth, and the ache of young love.
As she awaits the judge's decree, it becomes clear that everyone around her thinks she is not just guilty, but dangerous. When the truth comes out, it is more shocking than one could ever imagine...
LAIR OF DREAMS by Libba Bray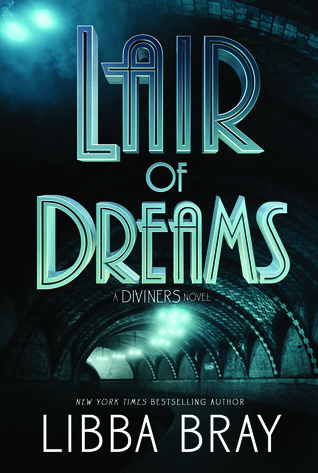 After a supernatural showdown with a serial killer, Evie O'Neill has outed herself as a Diviner. With her uncanny ability to read people's secrets, she's become a media darling, earning the title "America's Sweetheart Seer." Everyone's in love with the city's newest It Girl…everyone except the other Diviners.
Piano-playing Henry DuBois and Chinatown resident Ling Chan are two Diviners struggling to keep their powers a secret—for they can walk in dreams. And while Evie is living the high life, victims of a mysterious sleeping sickness are turning up across New York City.
As Henry searches for a lost love and Ling strives to succeed in a world that shuns her, a malevolent force infects their dreams. And at the edges of it all lurks a man in a stovepipe hat who has plans that extend farther than anyone can guess…As the sickness spreads, can the Diviners descend into the dreamworld to save the city?
THE WRATH AND THE DAWN by Renee Ahdieh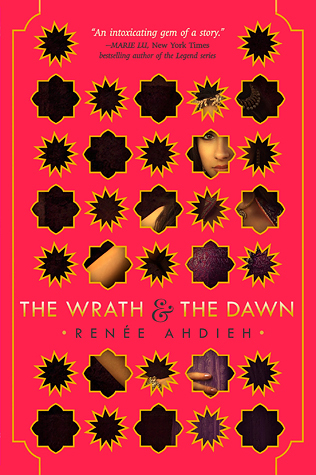 In a land ruled by a murderous boy-king, each dawn brings heartache to a new family. Khalid, the eighteen-year-old Caliph of Khorasan, is a monster. Each night he takes a new bride only to have a silk cord wrapped around her throat come morning. When sixteen-year-old Shahrzad's dearest friend falls victim to Khalid, Shahrzad vows vengeance and volunteers to be his next bride. Shahrzad is determined not only to stay alive, but to end the caliph's reign of terror once and for all.
Night after night, Shahrzad beguiles Khalid, weaving stories that enchant, ensuring her survival, though she knows each dawn could be her last. But something she never expected begins to happen: Khalid is nothing like what she'd imagined him to be. This monster is a boy with a tormented heart. Incredibly, Shahrzad finds herself falling in love. How is this possible? It's an unforgivable betrayal. Still, Shahrzad has come to understand all is not as it seems in this palace of marble and stone. She resolves to uncover whatever secrets lurk and, despite her love, be ready to take Khalid's life as retribution for the many lives he's stolen. Can their love survive this world of stories and secrets?
AN EMBER IN THE ASHES by Sabaa Tahir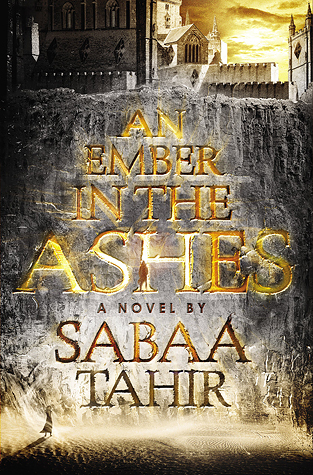 Under the Martial Empire, defiance is met with death. Those who do not vow their blood and bodies to the Emperor risk the execution of their loved ones and the destruction of all they hold dear.
It is in this brutal world, inspired by ancient Rome, that Laia lives with her grandparents and older brother. The family ekes out an existence in the Empire's impoverished backstreets. They do not challenge the Empire. They've seen what happens to those who do.
But when Laia's brother is arrested for treason, Laia is forced to make a decision. In exchange for help from rebels who promise to rescue her brother, she will risk her life to spy for them from within the Empire's greatest military academy.
There, Laia meets Elias, the school's finest soldier—and secretly, its most unwilling. Elias wants only to be free of the tyranny he's being trained to enforce. He and Laia will soon realize that their destinies are intertwined—and that their choices will change the fate of the Empire itself.